CleanSoil/EarthWorks will undertake soil recycling and remediation projects in the Southeastern US and on a limited basis, either specialized contaminant or large volume (i.e.; in excess of 10,000 cubic yards/ 15,000 tons).
We accept and compensate referrals, as well as, provide a fixed price bid per cubic yard of soil remediated. We guarantee our results! Our process is reliable, affordable and environmentally safe.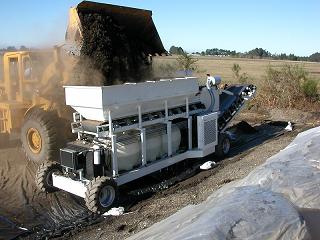 Also, keep in mind that regardless of project size or location. We can provide licenses and equipment to qualified companies and contactors operating anywhere in the World. Do the work yourself and save even more!!